Performing a factory reset on your PlayStation 5 is a useful process if you want to erase all your data and settings, returning the console to its original state. This can be handy if you're planning to sell or give away your console, encountering persistent software issues, or if you simply want to start fresh. Keep in mind that a factory reset will delete all user data, settings, and installed games, so make sure to back up anything important before proceeding.
Here's how to factory reset your PlayStation 5:
Step 1: Backup Your Data (Optional but Recommended)
Before you proceed with the factory reset, it's a good idea to back up any important data such as game saves, screenshots, and videos. You can do this by uploading your data to the cloud or by transferring it to an external USB storage device.
Step 2: Access the Settings Menu
Turn on your PlayStation 5 and log in to your user profile.
Press the PlayStation button on your DualSense controller to bring up the control center.
Scroll down and select "Settings" (it looks like a gear icon).
Step 3: Initiate the Factory Reset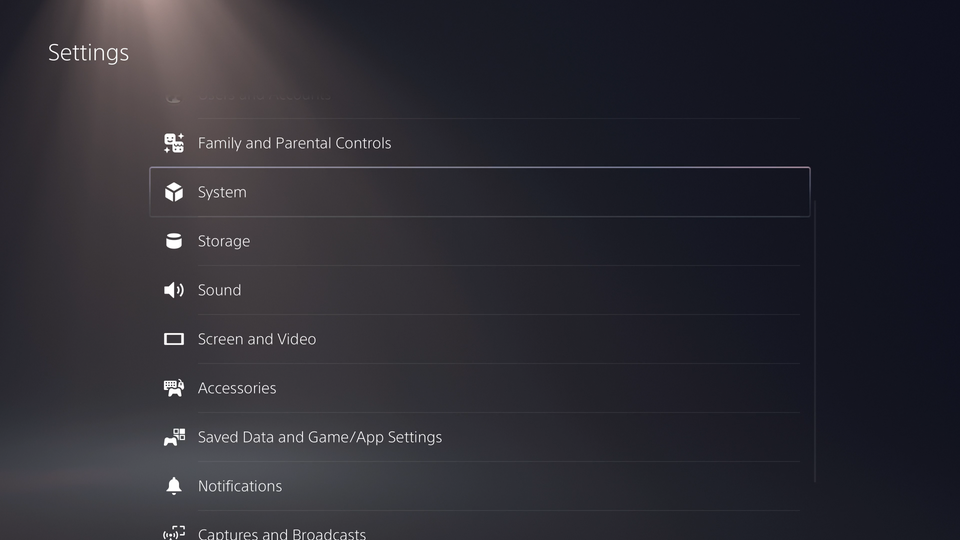 In the Settings menu, scroll down and select "System."
Choose "System Software."
Select "Reset Options."
Choose "Reset Your Console."
Step 4: Choose Reset Option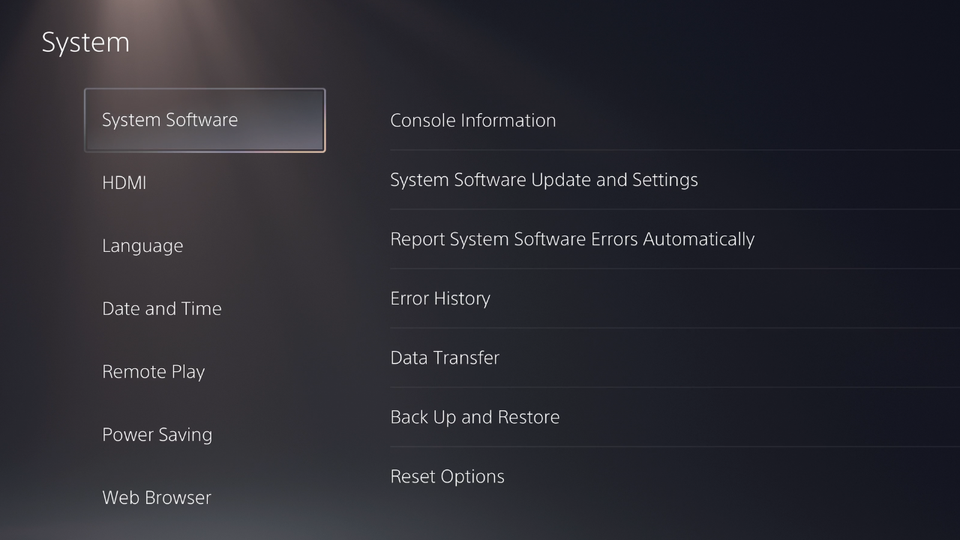 You'll be presented with two options: "Quick" and "Full." Here's what they mean:
Quick: This option will perform a factory reset while keeping the operating system intact. It's faster but might not completely resolve some issues.
Full: This is a comprehensive factory reset that erases all data, settings, and user accounts. It's recommended for a more thorough reset.
Choose the option that suits your needs. For a complete fresh start, select "Full."
Step 5: Confirm the Reset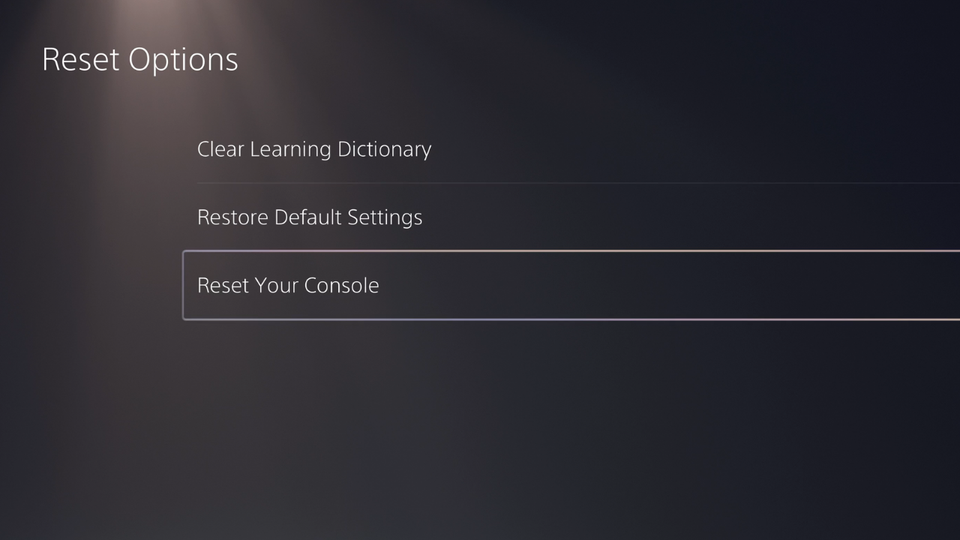 You'll be presented with a warning that all data will be deleted. Carefully read and understand the implications. If you're sure you want to proceed, select "Confirm."
Step 6: Initiating the Reset
Your PlayStation 5 will now begin the factory reset process. It might take some time, so be patient. The console will restart multiple times during this process.
Step 7: Set Up Your Console
Once the factory reset is complete, your PlayStation 5 will boot up as if it were new. Follow the on-screen instructions to set up your console, including signing in with your PlayStation Network account and configuring your preferences.
That's it! You've successfully performed a factory reset on your PlayStation 5. Remember that this process erases all data, so be sure you've backed up anything important beforehand.